Universal Engraving produces an array of dies for sheet fed applications, helping you deliver accurate and highly detailed impressions. These dies are manufactured from specially developed alloys and finely photoetched or engraved to the tightest tolerances to ensure the highest quality.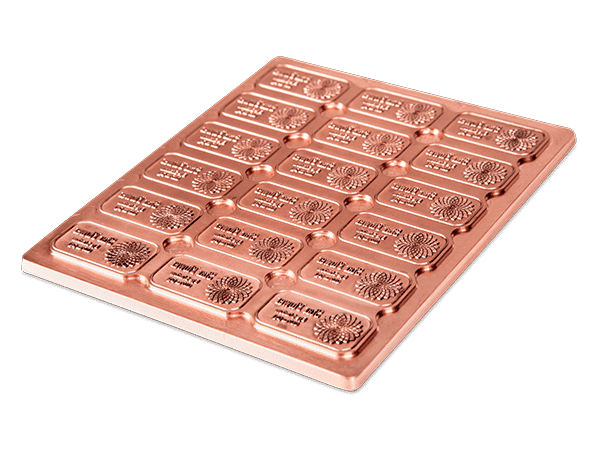 Copper Photoetched Dies
Make the perfect impression with the industry's finest copper engraved dies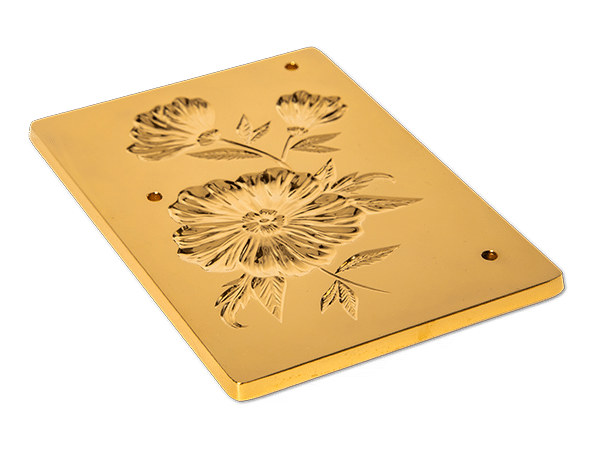 Brass Dies
An unrivaled combination of craftsmanship and precision manufacturing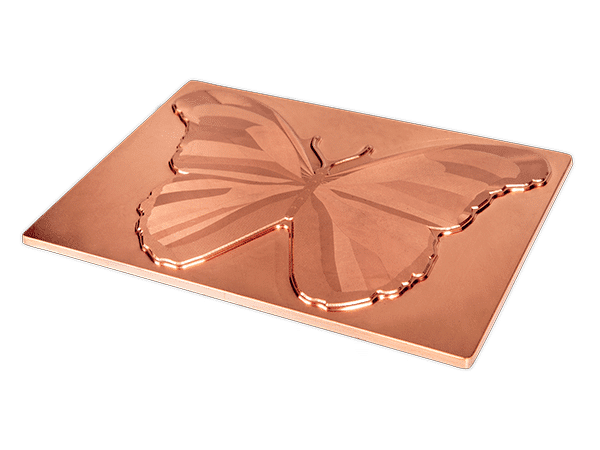 Unifraxion® & Texture Dies
Break away from the pack with the industry's premier refractive and textured engraved dies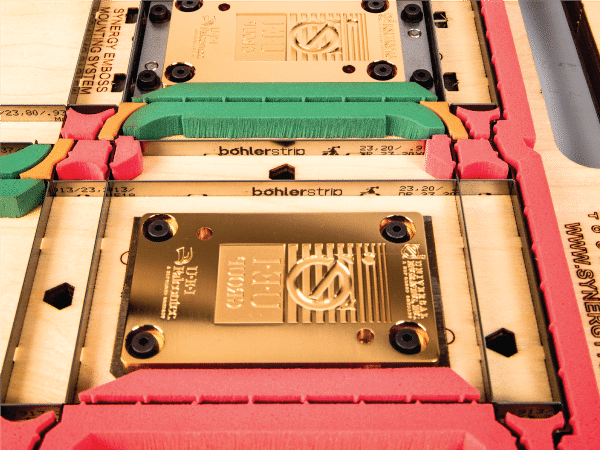 In-Line Embossing/Debossing Dies
Reduce the number of passes from two to one and save valuable press set-up time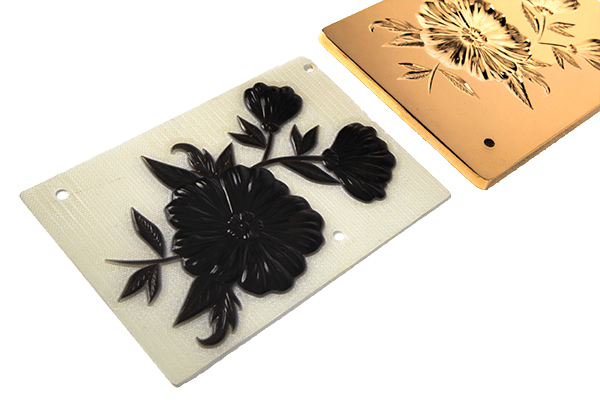 Pre-Cast Counters
Expedite makeready and produce unmatched detail and depth in the impression
Types of Sheet Fed Dies
Copper Dies
Manufactured from a specially developed copper alloy, these copper photoetched dies can stamp or emboss or 1 million impressions. An excellent choice for hot foil stamping or single-level embossing.
Brass Dies
Renowned across the world for their precision and artistry, our brass engraved dies are durable and produce unrivaled engraved effects. Perfect for multi-level dies, combination (fluted) dies, sculptured dies, or specific bevels.
Unifraxion® & Texture Dies
The industry's premier refractive engraved dies, Unifraxion® brings light, depth and movement to your design.
In-Line Embossing/Debossing Dies
Perfect for clients who need to emboss or deboss and die cut at the same time, our in-line embossing/debossing dies are the time-saving tool you need.