Here at Universal Engraving, we offer a variety of dies and tooling for rotary hot stamping and embossing that are both cost-effective and offer excellent detail.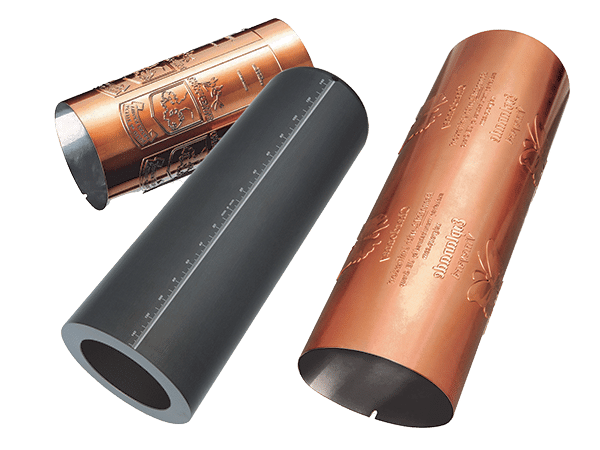 Econofoil® 2mm Sleeves/Mandrels
A revolutionary rotary hot stamping product that lowers operational costs, improves efficiency and speed.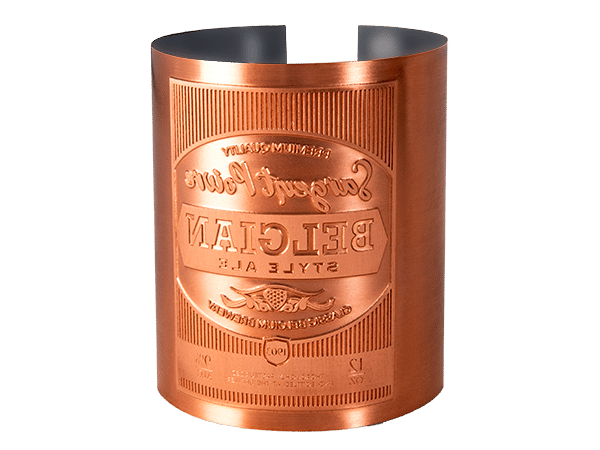 UniFlex® Flexible Dies
An excellent choice for hot stamping that provides fast and reliable changeover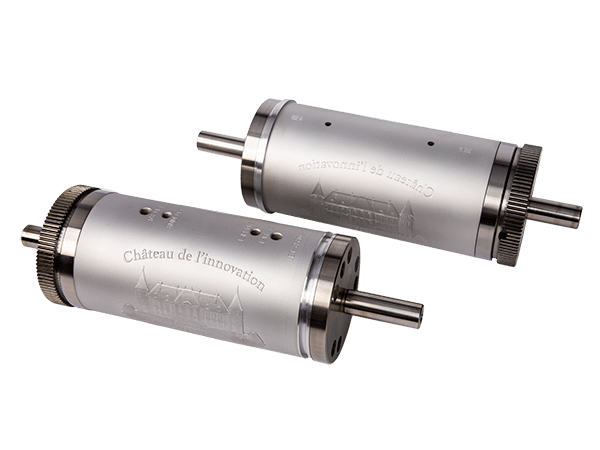 UniSphere® Cylinders
Embossing and hot stamping cylinders with unmatched engraving artistry and precision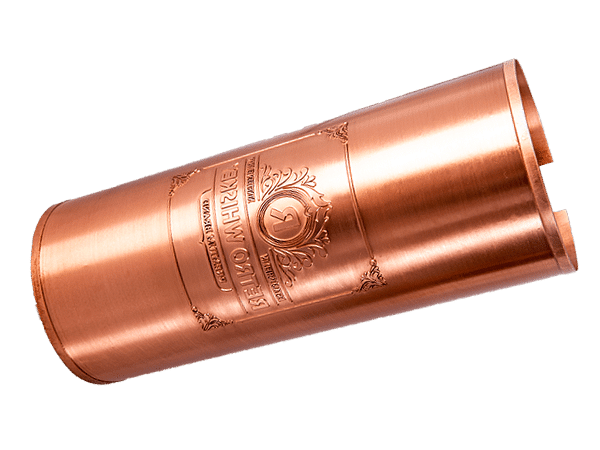 CopperFlex® Dies
The hot foil stamping benefits of copper with the cost savings of a reusable die
Types of Rotary Tooling & Dies
Econofoil® 2mm Sleeves/Mandrels
Effectively lower production costs with The Econofoil® system, our latest flexible rotary tool that features a 2mm die sleeve and mandrel. These tools allow for quicker changeovers.
UniFlex® Flexible Dies
Excellent for hot stamping, our UniFlex® flexible rotary dies are the perfect alternative to solid rotary cylinders. They offer precise foil stamping and quick changeover for maximum efficiency.
UniSphere® Cylinders
Perfect for hot stamping or embossing! Our hot stamping tooling is engraved to the highest tolerances, providing excellent image integrity. Our UniSphere® emboss cylinders provide depth and detail that is unrivaled in the industry.
CopperFlex® Dies
Used in semi-rotary foil stamping, our CopperFlex® dies are made from 1mm thick copper alloy engineered for pliability, fine image transfer, and image integrity retention.