With a quick changeover system as a part of your production process, you can significantly reduce lock-up time and improve makeready.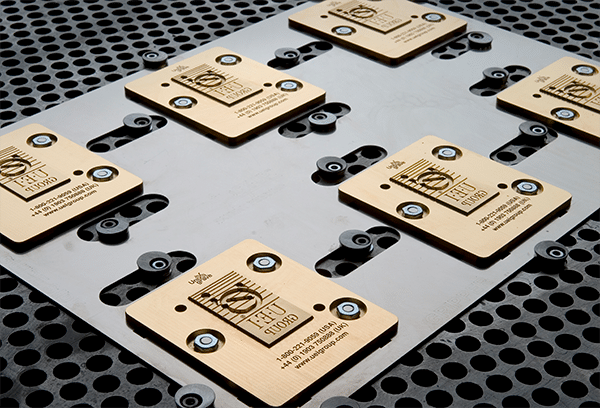 UniLock-Up® (Used on Honeycomb Chase)
Take the guesswork out of registration and reduce press set-up time up to 75%!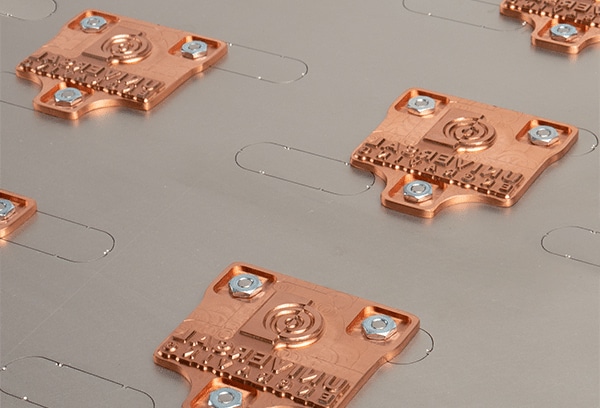 UniLock-Up® NXT™ (Used on SpeedChase®)
Achieve the fastest changeovers in the industry with this revolutionary die lock-up system, designed for the SpeedChase®
The Benefits of Using a Die Quick Change System
Universal Engraving, Inc.'s quick die change and lock-up technology provides a number of benefits, including:
1. Increased Productivity & Lower Production Costs
Traditional die changeover methods create significant downtime, resulting in countless hours of lost productivity over the long term. Quick die change systems allow you to recapture that lost productivity, thereby lowering production costs and improving efficiencies.
2. Better Responsiveness to Customer Demand
These days, it seems like every customer wants their order yesterday. There's a greater demand for JIT production as the cost of storing inventory goes up. The faster changeovers provided by quick die change systems allow you to run lean and agile, able to meet customer demand and keep schedules flexible.
3. Improved Consistency & Quality
A standardized changeover process improves consistency and quality in the impression. For example, our UniLock-Up® die lock-up system ensures proper die registration by limiting the lock-up to one large steel plate, to which the dies are pre-mounted.
With faster production and minimized flaws from manual changeovers, you can also reduce production costs.
How to Implement Quick Die Change Processes
The benefits stated above show why the implementation of quick die change systems is crucial.
If you're ready to implement quick die change systems, Universal Engraving, Inc. can help. Our UniLock-Up® and SpeedChase® systems are available for any application or press format, whether sheet fed or narrow web flatbed. Together, these systems offer the fastest changeovers in the industry. Contact us today.