Never stop innovating. While the latest innovation may seem like the final step in a long and arduous journey, it is in fact just the beginning of a new one.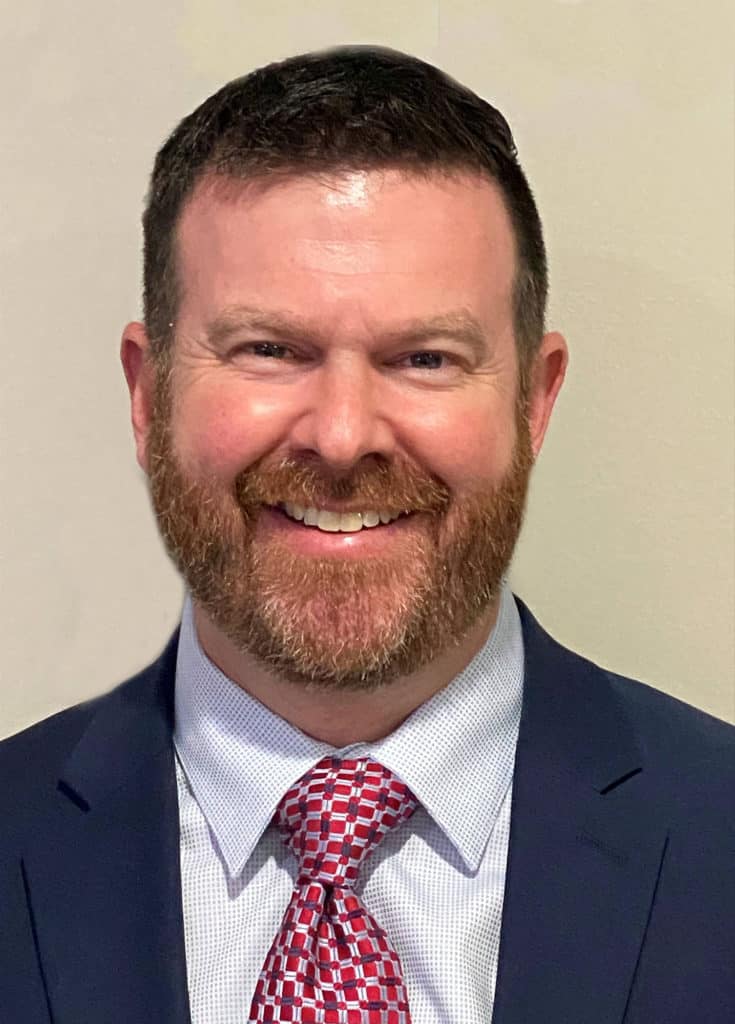 This philosophy drives Universal Engraving (UE) each and every day, and it's a lesson Ross Hutchison learned from an early age. His grandfather, Glenn E. Hutchison, founded the company along with his children, and Ross became ingrained in the family business from a young age.
He vividly remembers the Saturday morning when he and his brother (Austin Hutchison) were approached by their father, Larry Hutchison. Larry told the two boys that he needed help digging a hole for a concrete foundation that would support a piece of equipment for the business.
His father told them what needed to be done and told them to get to it. Ross never would have dreamed that they would be digging for hours and loving every minute of it.
It was then that Ross began to really appreciate the family business and how every job was important, making it clear that he was being trained to lead the company one day.
On February 1, 2021, that day came. Ross was made President of UE, a position that his father, Larry, and grandfather, Glenn, held before him.
Honoring the Past with an Eye to the Future
From his many mentors, including his father, grandfather and the entire UE team, Ross learned to value tradition without being afraid to challenge the status quo. The roots of this mindset can be traced back to Glenn's assertion, many years ago, that brass and copper were the future of hot stamping and embossing die creation.
Ross also learned that innovation should be for the benefit of the customer, not just for the company doing the innovating. Under his leadership, UE will continue to revolutionize the embossing and foil stamping industry with new ways to maximize customer uptime, productivity and profitability.
Larry will continue to play a role in the family business, while Glenn will be taking a reduced role. This will allow Ross to draw upon their resources and maintain the relationships they built with UE customers over the years. UE has always emphasized that it is important to be a 'partner' to your customer—someone they can trust and rely on.
Achieving Operational Excellence
UE has an established foundation of excellent culture, unparalleled customer service and innovative products. Ross is focused on building from this foundation to achieve operational excellence across all departments.
He feels confident in achieving his goals by relying on the well-established UE operations team, managed by Todd Rima (UE VP of  Operations and Sales) and Austin Hutchison (UE VP of Manufacturing—North America).
This includes not only streamlining the way the business operates but making it easier than ever for new and existing customers to work with UE. Customers should be on the lookout for added website functionality and a more robust client portal. This follows a complete brand refresh and a new website.
Above all else, Ross wants to continue to provide unrivaled accuracy and timeliness for all of UE's customer-partners. Given the plethora of production variables, it is imperative that UE maintains the highest tolerances, as well as extreme precision and unparalleled image integrity.
Delivering Solutions to Industry Challenges
UE prides itself on being a leader in the engraving industry, providing innovative solutions that elevate our customer's processes and improve their efficiency.
With greater efficiency comes increased cost savings. The ROI that can be achieved with UE's products is truly staggering!
For example, Econofoil® 2mm dies typically cost between 40-60% less than engraved brass hot stamping cylinders, and the SpeedChase® can deliver 50-30-12 (50% reduction in die changeover and makeready, 30% faster run rates, and a 12% reduction in die cost).
UE has always been an innovative company. If a client wants something to happen—no matter how difficult it may be—the team will do everything in their power to make it happen.
That "can-do" attitude will continue to resonate under Ross's leadership. His commitment to the family business and love for the foil stamping and embossing industry will help UE continue to delight its customer-partners.
Learn more about the history of Universal Engraving and UEI Group!
or
Receive a free estimate for our superb engraved dies or revolutionary lock-up technology!